PAT HAGENBUCH
1942 - 2021
PAT HAGENBUCH
1942 - 2021
We are deeply saddened by the loss of Patricia "Pat" Hagenbuch, a remarkable person, devoted wife and mother, and proud grandmother, who peacefully passed into God's eternal care on Tuesday, August 17, 2021, in the company of her loving family.

Read More

Pat was born November 4, 1942, in Kansas City, Missouri, to parents L.B. "Phil" and Gladys Philippi. Pat and her parents moved a number of times throughout her childhood, calling Terre Haute, Indiana, home for several years. The family settled in Peoria in 1959. Pat is a graduate of Peoria High. She went on to attend college at Christian College in Columbia, Missouri, and then at Bradley University, where she majored in Marketing and Business Administration with a minor in Retailing.

After leaving college, her first job was at Saks Fifth Avenue on Michigan Avenue in Chicago, Illinois. There, she started as a buyer trainee and later worked as an assistant buyer for the young junior wear department. She later moved back to Peoria and took a job at the Mental Health Association of Illinois Valley, where she headed up a pilot program for patients with psychiatric needs, who were discharged from the former Peoria State Hospital and required ongoing care.

In 1968, she married LeRoy Hagenbuch, who was in the U.S. Army and stationed in Fort Belvoir in Alexandria, Virginia. After his enlistment ended, the pair moved back to Peoria to be closer to family. Around the same time, Pat's father retired from Caterpillar, Inc. He presented Pat and LeRoy with an idea he had about equipment needs in the mining industry – the need for tailgates on off-highway haul trucks.

Philippi-Hagenbuch, Inc. was incorporated in 1969, with LeRoy inventing and engineering the equipment, Pat's father heading up sales, and Pat and her mom working part time (non-paid) at the company.

In 1972, Pat and LeRoy welcomed their first child, Danette, into the family. Pat continued to work part time in the business until 1977 when her father passed. Shortly after her father's passing, Pat and LeRoy welcomed their second child, Brandon. Since that time, until her passing, Pat has been involved in the day-to-day business of Philippi-Hagenbuch. She spent most of her time managing special projects and overseeing corporate administration.

Outside of the business, Pat was socially active with her close group of friends, and she excelled in her philanthropic endeavors. She was a devoted member of United Presbyterian Church and served on just about every church committee over the years. Her special passion and focus was on the preschool program, Discovery Early Learning Center.

She enjoyed playing bridge and mahjong, where she developed lifelong friends and was able to stay on top of everything going on in Peoria. Pat enjoyed a lifetime of service to causes that were important to her. Over her life, she actively participated in over eighteen non-profit boards, including the Peoria Symphony Guild, Peoria Art Guild, OSF Women's Services Advisory Board, CASA, Pediatric Resource Center, UPC Discovery Early Learning Center, United Presbyterian Church Foundation, Peoria YWCA, Dress for Success, Hult Center for Healthy Living, Founding Member of the Peoria Women's Foundation, Red Cross Safety Board, Junior League of Peoria Community Advisory Board, Docent at Lakeview Museum, and past President & Board Member of the Peoria Chapter of the National Association of Women Business Owners (NAWBO). Over the years, Pat received many awards, two of which were the Community Service Award presented by the Women's Fund of the Community Foundation of Central Illinois, which was presented in 2016 and earlier this year, Columbia College awarded Pat the Jane Froman Courage Award.

Throughout Pat's life, she enjoyed travel. From fancy hotels where she stayed for the months of her summer vacations with her parents while she was young, to sailing on the Chesapeake with her family as her own kids were growing up, she enjoyed adventure. Having had the opportunity to travel abroad, Pat recounted that one of her favorite countries to visit was Germany, especially during the holidays when the Christmas Markets are open and full of cheer. It was through her travels that Pat developed an interest in learning about other areas of the world and an appreciation for how other people lived.

Through all of her personal and professional experiences and accomplishments, Pat had a steadfast commitment to family; she was the anchor. The love for her husband, for her children and their spouses, whom she took in as her very own, and for her two grandchildren, is strong and everlasting. Pat's memory will live on with her family, through the foundation she helped build and shape in each of them and through their memories of meaningful time shared together with her.

Pat was a force of good for her community. Known for her selflessness, her generosity and knack for seeking out and serving those in need, she touched so many lives in unexpected and unmeasurable ways, often doing so with anonymity. Reflections of her countless contributions and the impact she has had will carry forward well beyond this day. To commemorate Pat's 75th birthday, her friends and family organized and participated in "Little Acts of Pat." Together, they conducted random acts of kindness for strangers, in Pat's name. As a way to celebrate Pat's remarkable life and her many contributions, we invite you to conduct a random act of kindness in her memory; for all the good that she did and the good that she would want to see carried on.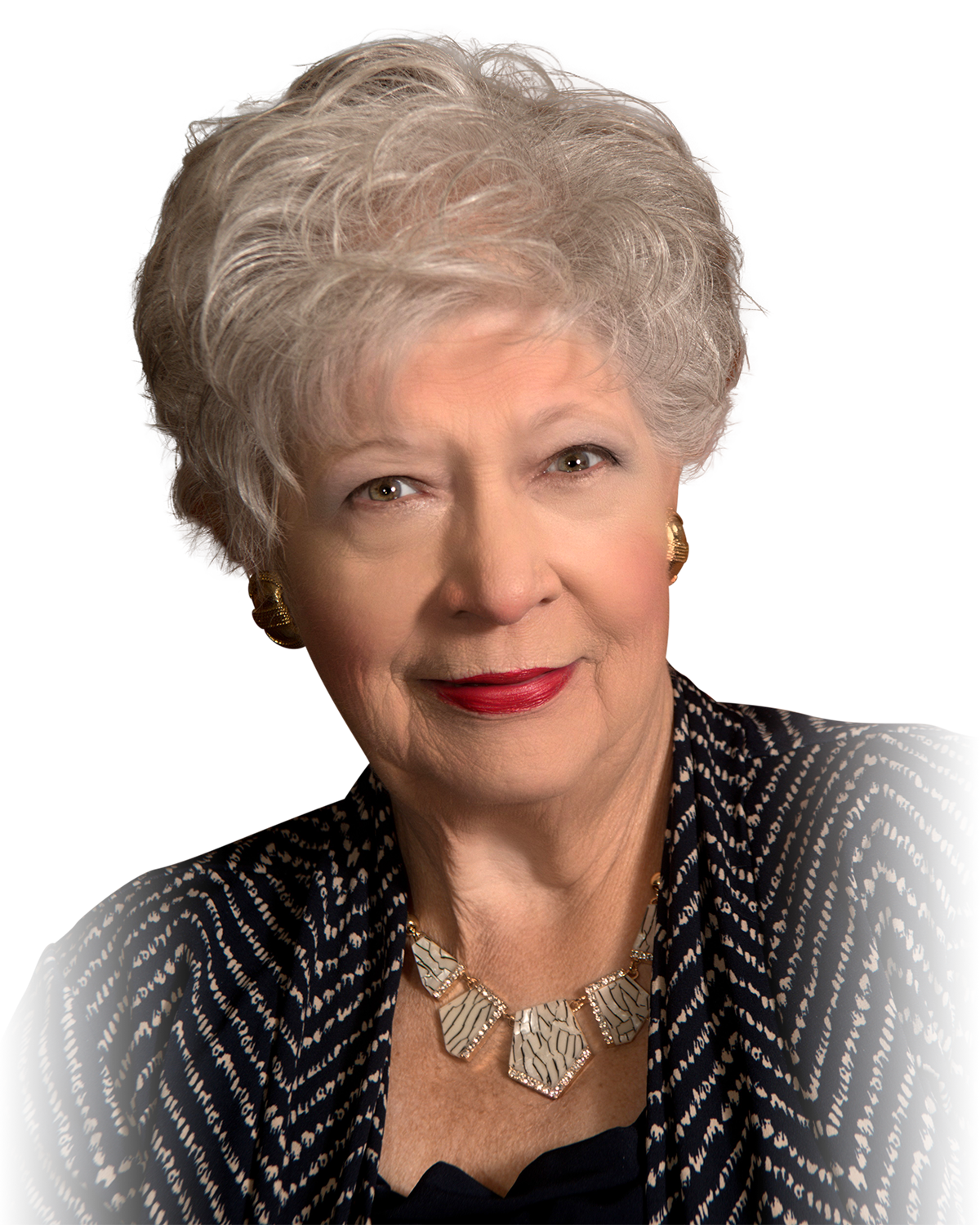 "Carry out a random act of kindness, with no expectation of reward, safe in the knowledge that one day someone might do the same for you. A little thought and a little kindness are often worth more than a great deal of money. Remember there's no such thing as a small act of kindness."
Princess Diana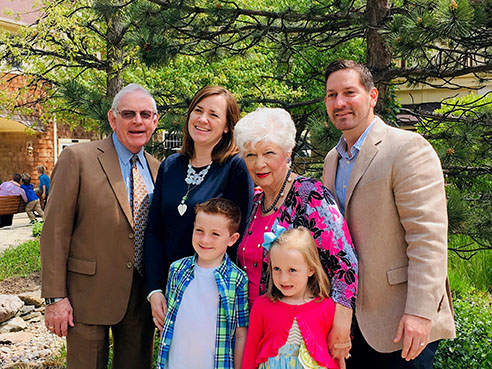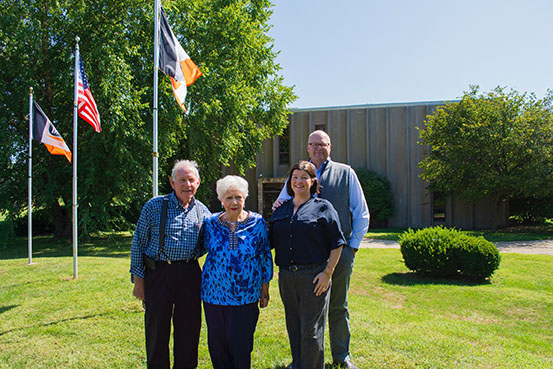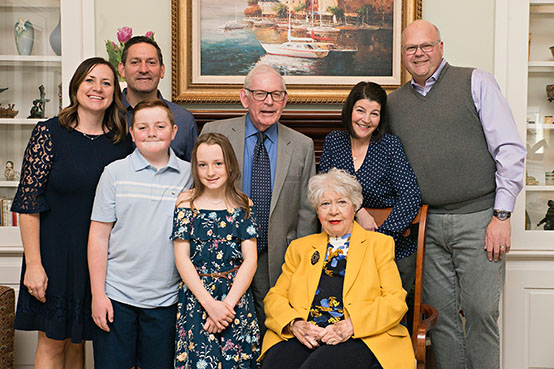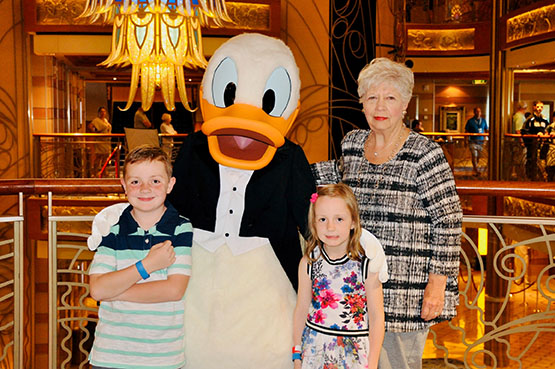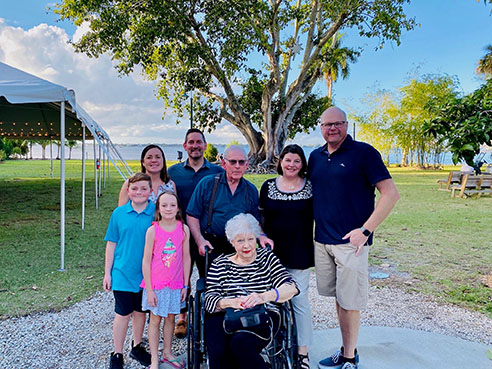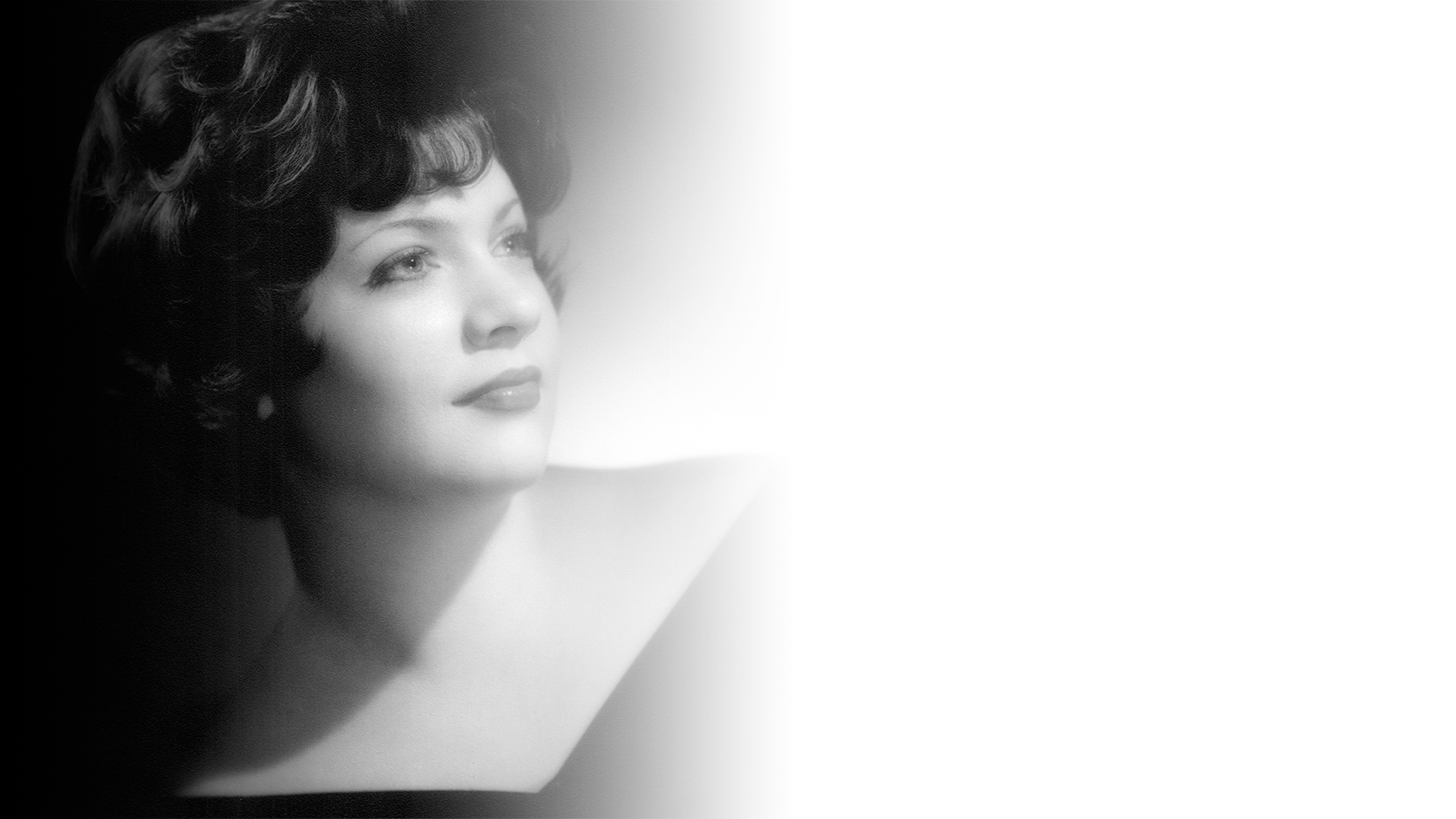 Family
Pat is survived by her husband LeRoy, daughter Danette & Josh (Swank), son Brandon & Laura and two grandchildren, Owen and Emery.
Pat was predeceased by her parents, Gladys and L.B. Philippi
Legacy
Pat was a force for good and touched people in unique and surprising ways. As a way to show your respects, we challenge you to conduct a random act of kindness and think of Pat, the good that she did and the good you are putting out into the community.
Memorials
In lieu of flowers, please consider making a donation in Pat's name to one of the following that are near and dear to her heart:
JANE FROMAN COURAGE AWARD
At the Columbia College Alumni Awards Gala in June 2021, Pat was awarded the Jane Froman Courage Award for her perseverance as a respected female business owner.